Results that speak for themselves
Optimised processes
We have optimised our transfection process to achieve a suspension bioreactor titre that consistently reaches up to 1E15vg/l; that's almost two orders of magnitude about the industry standard.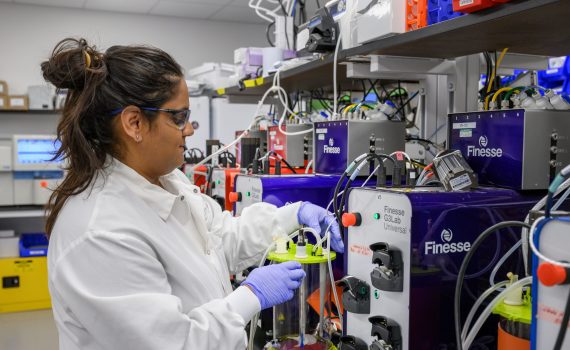 Proven performance
We have demonstrated consistent performance and quality in 800+ batches with 500+ constructs, across multiple genomes, AAV serotypes, and production scales.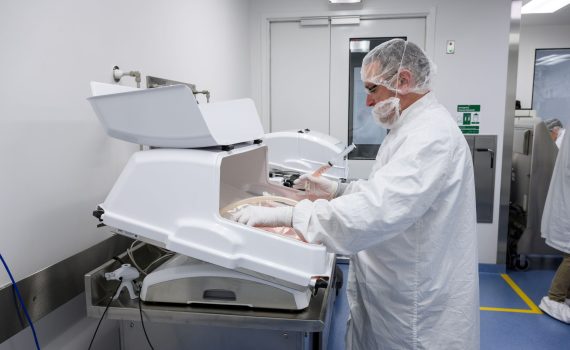 Commercial quality
Through continual improvement, we have refined our platform to achieve over 90% full vector at scales of up to 2,000L.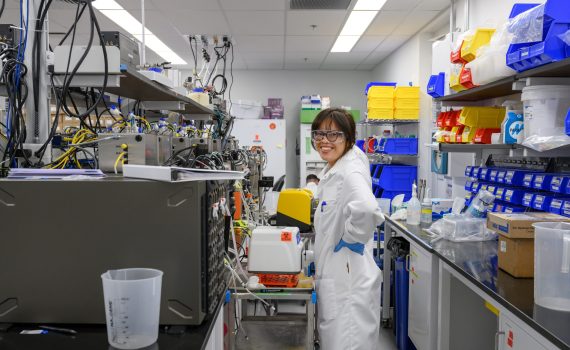 What makes the AAV platform unique
Our team features the extensive technical know-how and deep expertise needed to fully understand the challenges of AAV manufacturing. Our strong quality culture permeates the entire organization and demands that we achieve at the highest level through all functions.
Because of our expertise, continued pursuit of innovation, and out team members' accomplished backgrounds, we are able to offer:-
>1E15 vg/L
bioreactor titer demonstrated acroos >10 serotypes and multiple genes of interest
>90%
full AAV vector achieved
>45 methods
developed for full vector characterization quality control and stability testing
6 successful IND/CTA
submissions accepted
optimised manufacturing process scaled to
500 & 2000L
>1E17 vg
of drug substances from 500L batches