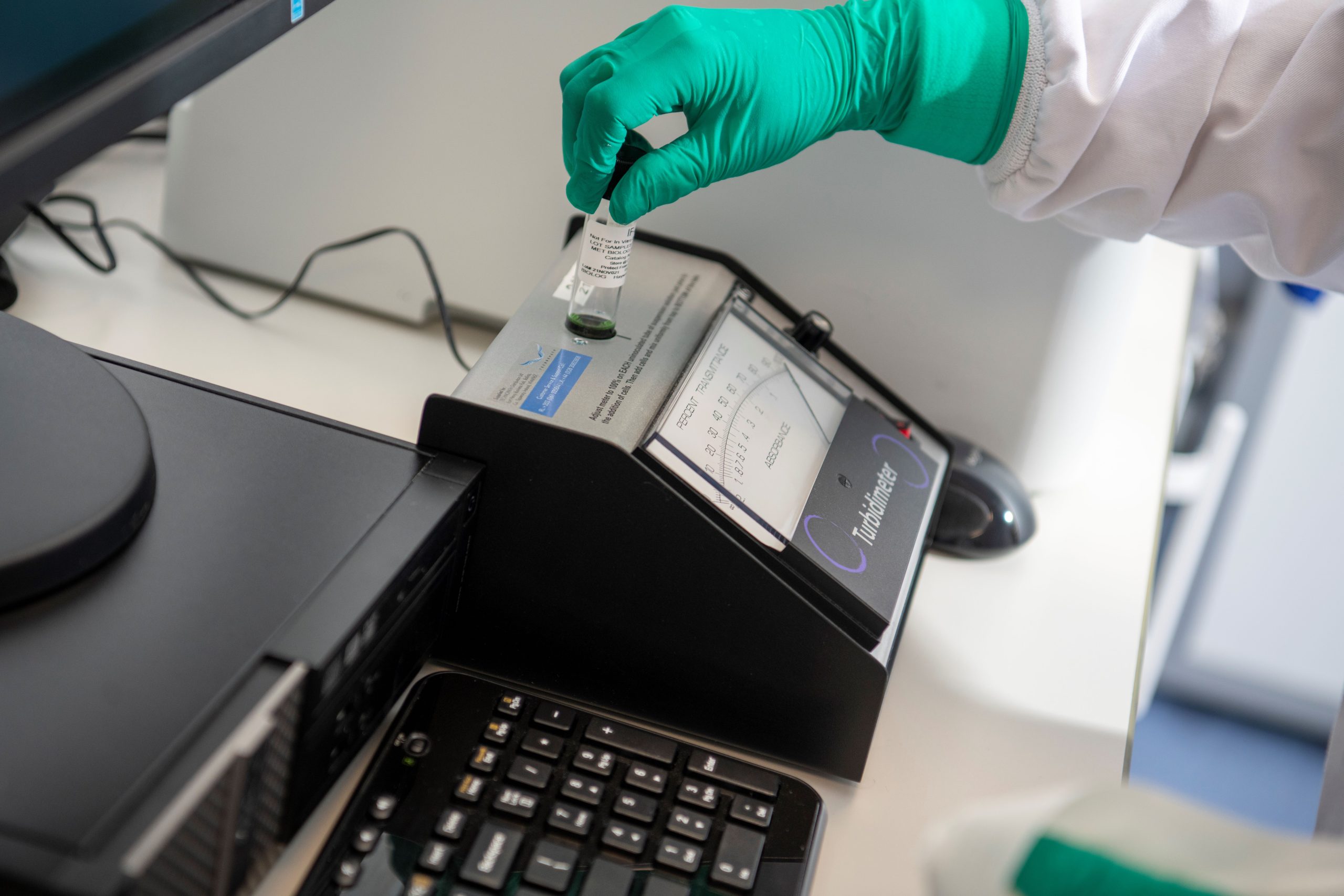 Oxford Biomedica has developed and optimised the analytics required for product commercialisation.
Superior analytics allow us to understand both vector attributes and process performance throughout development and during routine quality control. The challenging analytical methods associated with complex products like lentiviral or AAV vector-based gene therapeutics requires specialist knowledge, techniques, and equipment.
We offer an exceptionally comprehensive suite of in-house assays, ensuring full vector characterisation, quality control and stability testing, and preparing CMC modules for regulatory filings. We have an extensive clinical track record with our own and our partners' products, and can advise our partners in the selection of appropriate assays. We also develop custom-made assays for specific applications or types of product. Oxford Biomedica is one of the very few companies in the world that can offer in-house, CGMP, RCL (Replication-competent lentiviruses) testing from purpose-built category 3 labs.
Our manufacturing sites are registered with the FDA and we hold manufacturing authorisations for clinical trial products and commercial products.
Platform assays:
pH
Residual sodium butyrate
Endotoxin
Bioburden
Sterility
Mycoplasma
Micro BCA
Total protein
HCP ELISA
Endonuclease
Picogreen
Residual total DNA
18S
Residual host cell DNA
KanR
Residual plasmid DNA
ABC-G
Residual plasmid DNA
SV40
Residual host cell DNA
Lentiviral specific assays:
Vector titre
FACS
RNA copy number
p24 ELISA
RCL
RCLCC
Product Specific Assays:
Upcoming Platform Assays:
Mass spectrometry
Next-Generation Sequencing
HPLC based vector quantification
AAV Specific Assays:
Transgene expression
TCID50 for infectivity
In Vitro potency
Capsid titer by ELISA/GyroLab
Size Exclusion Chromatography (SEC) for aggregates
Analytical Ultracentrifugation (AUC) and CD-MS for empty/full/intermediate capsids
CE-SDS for capsid purity
Residual affinity ligand by ELISA and mass spec
Capsid identity by mass spec
Vector and Plasmid Characterization by NGS (PacBio)