Catherine Moukheibir
Independent Non-Executive Director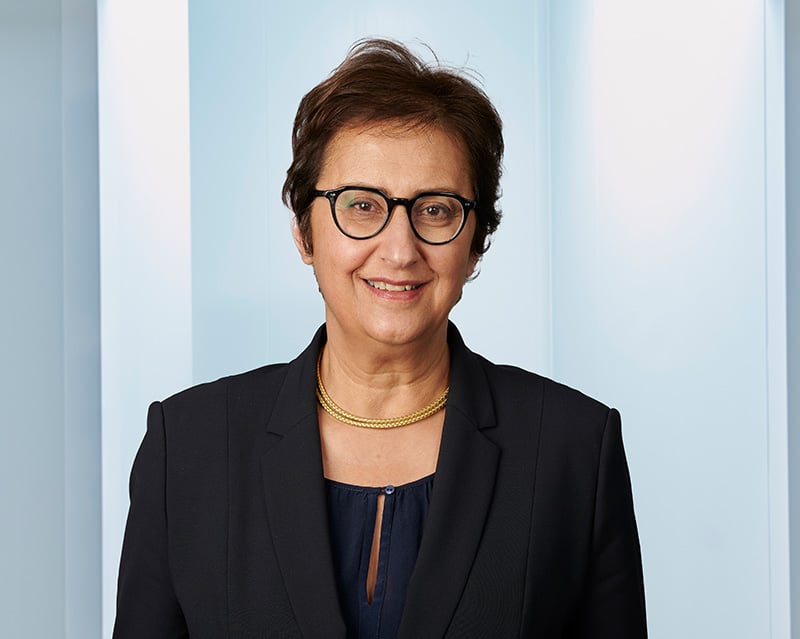 Ms. Catherine Moukheibir was appointed to Oxford Biomedica's Board as a Non-Executive Director on 14 December 2021.
Over the course of her career Ms. Moukheibir, has served in senior executive roles and Board positions including at Kymab Limited, Innate Pharma S.A, Ablynx N.V, Genkyotex S.A, MedDay Pharmaceuticals, Zealand Pharma A/S, Zeltia S.A., and Creabilis. Prior to that, she was the CFO of Movetis N.V, overseeing the company's IPO on Euronext and subsequent sale to Shire Pharmaceuticals. She started her career in investment banking and capital markets working in the US and London. She holds an MBA and a Masters in Economics from Yale University.
Ms. Moukheibir has extensive international experience in finance, capital markets and life sciences and is currently serving as a non-executive Board member with various companies, both listed (Biotalys, Ironwood Pharmaceuticals, Inc), and privately-owned (CMR Surgical Limited, Asceneuron SA. DNA Script and Noema Pharma).